Discover more from Turtle Paradise
Practical stuff relating to gardening and land stewardship with a dose of permaculture, politics, climate, and opinion.
Josie explores the Back Forty, which was a cornfield when I moved here in 2001.
An explosion of vegetation — typical for May — has begun to transform the land into a lush green oasis. There are many acres of woods nearby, but our immediate neighbors are cornfields, an RV park, a busy county road, and houses with neatly clipped landscapes. The unchecked growth of native and exotic trees, shrubs, and vines forms a contrasting buffer around the property. I have much less time to write long pieces this time of year, so this week I'm offering a glimpse into the Turtle Paradise oasis.
Betsy and Chinook tuck into the area we call Little Ireland.
I finished painting the woodland gnome couple over the winter and now they happily occupy the rock garden.
The ponds are overflowing after days of rain.
The Wetland, an area along the driveway that our neighbor once suggested we should fill in, is exploding in cattails and birdsong.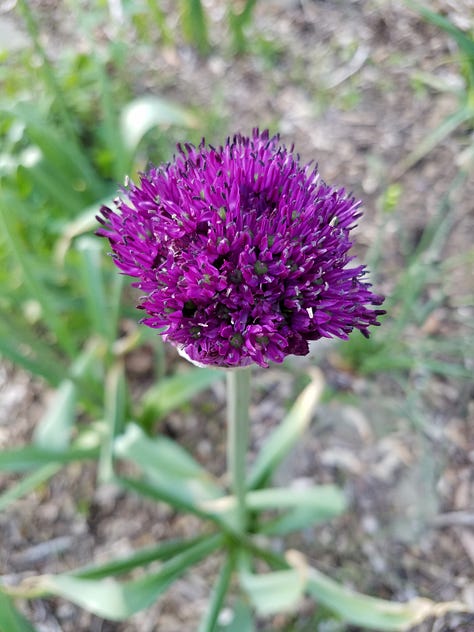 Flowers wild and cultivated are blooming everywhere.
Betsy under the mulberry tree.